Daido Shiko CO.,LTD
Daido Shiko CO.,LTD is the Japanese leading company that specializes in customized promotional products, printing photorealistic images onto high-quality translucent plastics, creating uniquely beautiful, useful and durable document folders and other novelty goods.
We meet the needs of clients with one-stop-service (solutions) from planning, data-creation, printing, processing through to delivery.
Our signature product, the Mask case, makes a great souvenir, gift or promotional tool.
By combining the advantages of offset printing and silk printing, we offer special solution for our customers, including UV resistant ink that does not fade even outdoors.
We also have the state of the art digital printing machines which is flexible and efficient for small lot orders.
Our roots go back more than 80 years. Daido Shiko started out of a family home and has grown into a leader in specialized printing in Japan.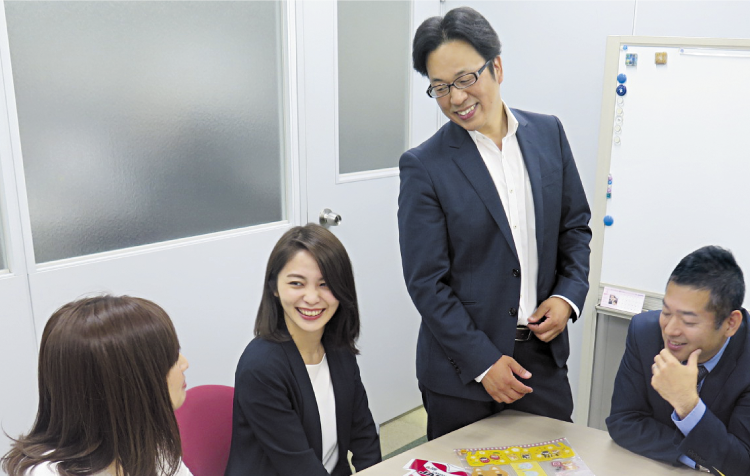 Our Business
We are planning, manufacturing and shipping products
at our head office in Aichi, Japan
Our global action
We are actively accepting Vietnamese trainees,
and currently 22 trainees are working with smiles. 
We also supporting them to study Japanese and
to work as printing press operators.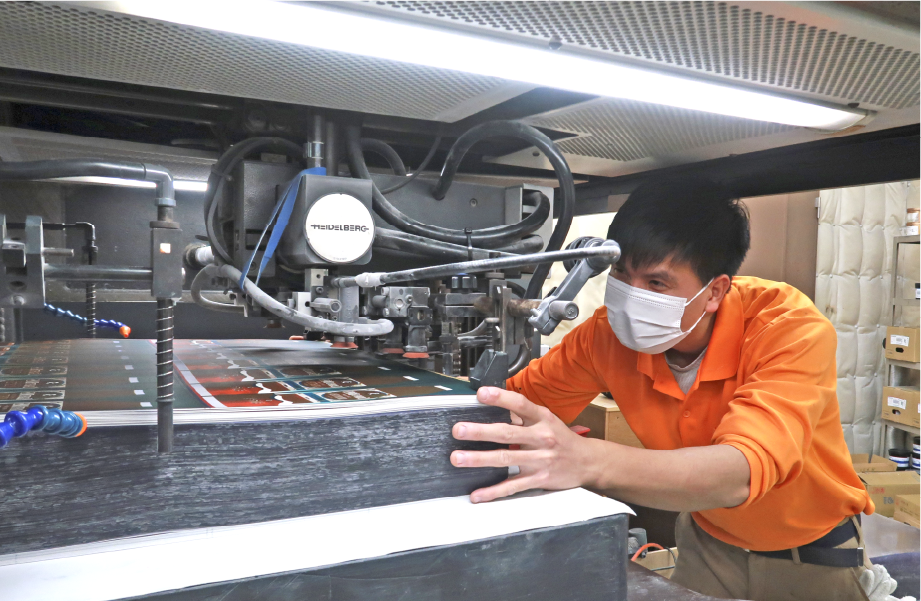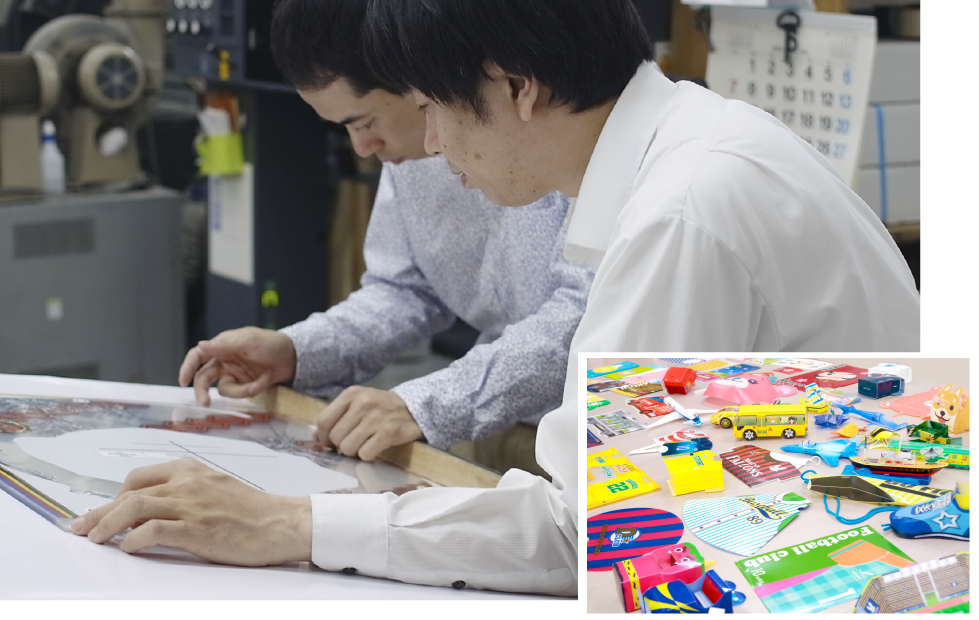 Product planning
We develop original goods in-house from product planning, printing to processing. Document files which are indispensable for office supplies, and poly crafts which are very popular for children because of its easiness to assemble are made from plastic materials. Antibacterial mask cases are popular infectious disease prevention products in Japan.
It's environment-friendly
We are also using the materials made from PET bottles' caps and made from limestone. Our plastic products are resistant to water and resistant to abrasion, too. Those products can be used for a long time, so they are eco-friendly with less wastes.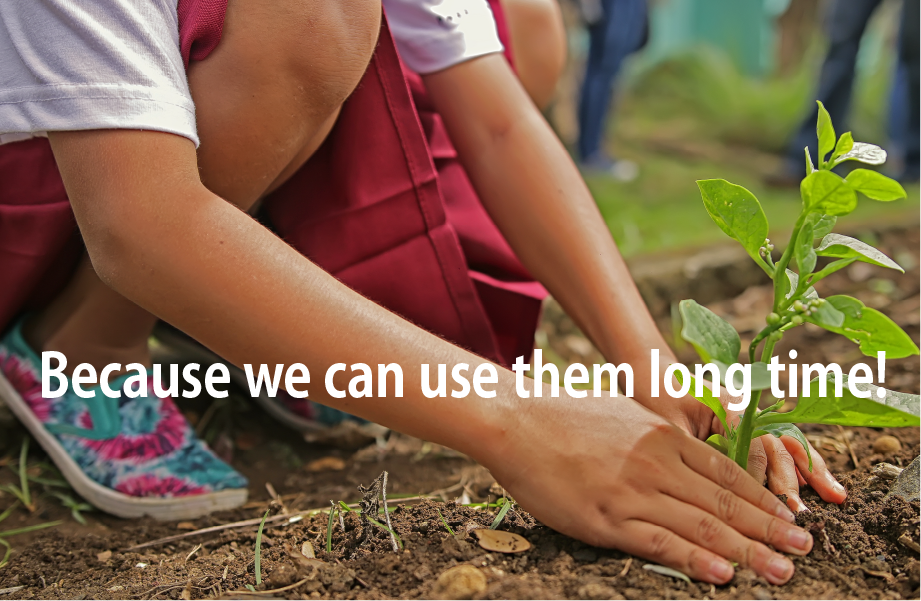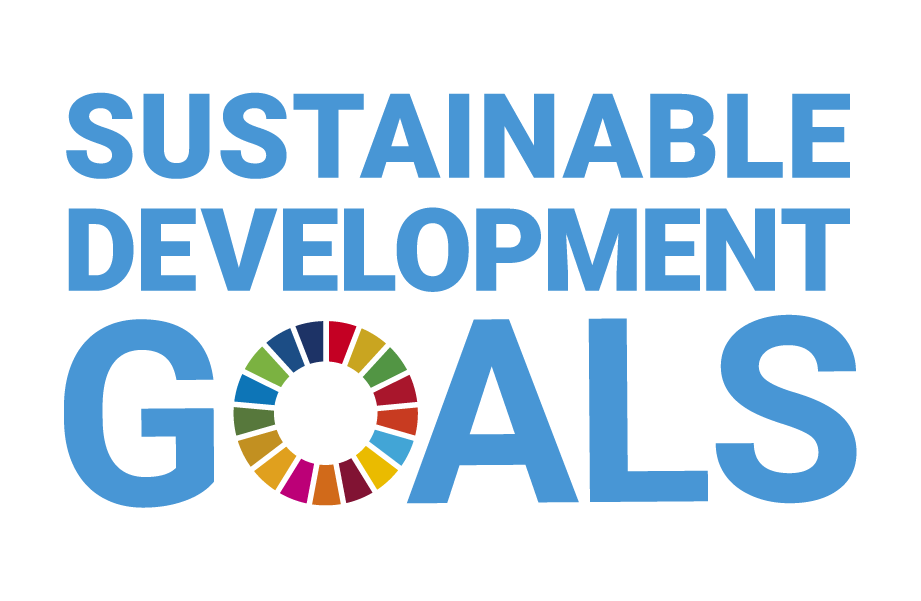 SDGs
All employees of Daido Shiko are working together for the realization of the better international community with the company's philosophy of " Earning money while having fun and contributing to society."
Farm
As part of environmentally friendly activities, we operate our employees' cafeteria and grow vegetables at company farm and also use the waste of the kitchen as fertilizer for the farm